In recent years, we have seen a wave of virtual/augmented reality, cryptocurrencies, and commercial space travel. Amidst the futuristic hype, we may overlook our everyday environment that is awash in old technologies — some of which were invented decades before WWII.
Here are 5 surprising 100-year-old inventions that we still use today.
Cars




The horseless carriage has come a long way.
The most telltale sign of the automobile's long history is society's quaint usage of "horsepower" to describe the magnitude of a car's potential for speed — this is much like millennials trying to impress Generation Alpha with their social-media savvy, only to let it slip that they have a Facebook profile. Born on January 29, 1886, the machine that put horses out of jobs has been giving geeks jobs for more than a century, plus an excuse to upgrade the once-simple horseless carriage into the Cybertruck.
Life Jackets
In a sink-or-swim world, some people just want to float.
Cork strips that were woven into the shape of a vest — this was an early (pre-WWI) version of the life jacket. We can only wonder how many bottles of champagne the inventor had to purchase for "research" in order to develop the working prototype. More than a century later, shipwreckees can jump ship with peace of mind, knowing that life-jacket engineers are in a more sober state. By the way, modern life jackets were standardized to be orange because of a multi-murder incident in 1961.
Programmable Computers
They went from rocket- to pocket-sized.
The first programmable computer was the Z1 by Zuse — no, not the Greek super-god who holds lightning bolts as though they were Popsicles. Konrad Zuse was a German mortal who hustled his parents for money to build the immovable hunk of metal (from 1936 to 1938) in their apartment. Since then, computers have gone from being a huge handful to construct at home to being small constructs that we take home and have our hands full with: #WorkFromHome, anybody?
Telephones
Goodbye simple conversation. Hello everything else!

Vintage telephones are fixtures in antique shops and modern ships. Their continued presence is testament to the outstanding commercialization of overblown lovebird tin cans. Being able to induce ASMR over long distances was apparently romantic, and since the first telephone call in 1876, the voice-transfer device has become the medium for, well, everything. Today, we mostly use smartphones for non-conversational activities: filming or watching cat videos, swiping right for love, etc. Any sufficiently advanced technology is indistinguishable from magick!
Earphones
Sci-fi on your head becomes Wi-Fi in your ears.
What do you buy for people who want to keep an ear to the ground? Why not a "radio hat" so that they can receive radio waves and listen to the radio while on the go? It looks like outdated science fiction now, but nearly a century's worth of upgrades have transformed the clunky headdress into today's wireless earbuds: some of which are capable of streaming music from the Internet via Wi-Fi. Strutting down the streets with a boombox on your shoulder would still earn you higher marks from the fashion police, however.

Old Is Gold, but Industry Codes Must Go

If you work in B2B marketing/sales, it should be clear by now that traditional drop-down lists meant for categorizing companies are not tailored to the contours of most businesses; especially not in this digital age when business models may quickly change and adapt.
As a relic of the 1930s with no significant upgrade since that time, this industry classification system — which tyrannizes most lead capture forms — is such a titanic oldie by now that it should strike an iceberg, and sink to the seabed.
At Ocean.io, we think it is time to ditch the old system. Industry-classification data must keep up with the times, so we use an advanced algorithm that classifies companies based on (their own) public descriptions of their work. Our AI-powered data platform empowers you to swim against the tide with precise B2B targeting that can flood your pipeline with qualified leads: the type that will keep both Marketing and Sales out of hot water.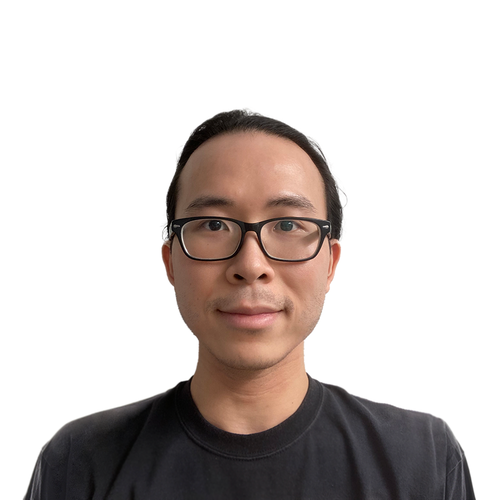 Aloysius Boh
Having his feet on the ground, Aloysius loves diving into the sea of information — past schools of fishy facts — to get to the bottom of things, and unearth pearls of wisdom.