A vertical sales strategy, which focuses both your sales and marketing efforts on customers within a specific industry, has been proven to increase your bottom line and improve your overall sales performance.
In fact, 38% of companies with a vertical sales focus had an annual contract value of more than $100,000 per customer according to a report by Forrester. In contrast, only 4% of companies with a horizontal focus reached that level of revenue per customer.
A vertical sales approach can help a company increase revenue by winning more deals, larger deals, and winning deals more efficiently. This go-to-market strategy benefits the sales team in particular.
The infographic below summarizes the 5-main benefits of a vertical sales strategy for sales teams:


What are the benefits of a Vertical Sales Strategy for the sales team?

1. Improve Market Knowledge
Working with one vertical can help you better understand its needs and address them.
Vertical sales can be a great way to understand the needs of a specific industry or customer base. By working with one industry, you can learn their preferences and develop a presence in their market, which can lead to better customer service and stronger relationships.

2. More Focus
Focusing fewer types of buyers helps you know your customers better and build trust with them.
When selling to customers, it's important to focus on the benefits that your product or service can provide. By narrowing down the type of customer you're selling to, you can better understand their needs and build trust with them. This allows for a more effective sales process, as well as a higher chance of closing a sale.

3. Increased Credibility
As your success increases, your credibility in the market increases.
Increased credibility in the market can lead to more opportunities, which could mean increased revenue and even more success. Additionally, vertical sales can help you build relationships with key clients and suppliers, which could lead to future business opportunities.

4. More Efficient Sales Process
Sellers learn from their experiences to build up their skills for qualification in a vertical.
A seller's vertical sales experience provides them with a wealth of knowledge and skills that they can use to qualify potential customers in other verticals. Sellers learn how to build rapport, identify customer needs, and understand the customer buying process unique to the industry or vertical.

5. Advocacy Development
As you win clients you build a community of happy, influential reference customers.
When you sell to businesses, you not only make a sale but also create a valuable relationship with your client. This relationship can be invaluable in the future when they need help or advice. Additionally, by building a community of happy, influential reference customers, you are creating advocates who will champion your products and services.

HOW TO IMPLEMENT A VERTICAL SALES STRATEGY
Implementing a vertical sales strategy is a matter of planning and execution. You can build your verticals sales plan with the free download of The Vertical Sales Blueprint.

In the free e-guide, you'll learn:
How to identify specific vertical markets that are the best fit for your product or service.
Three ways to build targeted list of companies.
How to create a relevant message that will get the attention of your buyer.
CONCLUSION
Vertical sales can be a successful means of increasing your company's bottom line. By implementing a vertical sales strategy correctly, you can improve your sales performance and achieve more efficient growth.

Sales teams in particular will benefit from this strategy because they will improve their market knowledge, get more focused, increase credibility, be more efficient, and develop a base of customer advocates to help sell even more.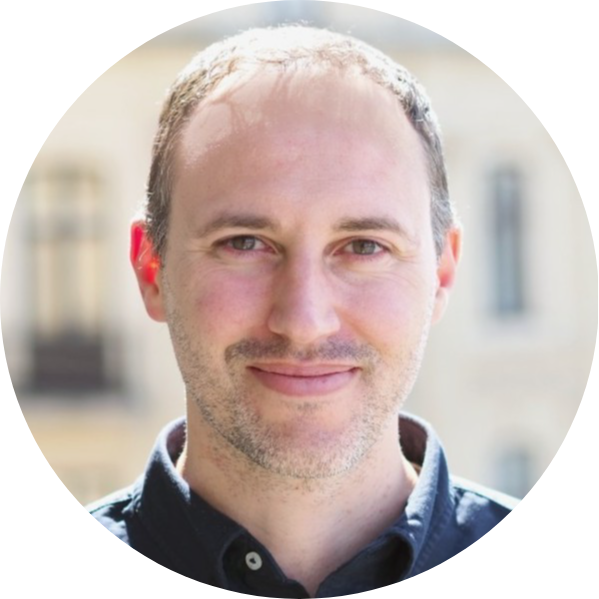 Brandon Till
VP of Marketing @ Ocean.io. Brandon has developed winning go-to-market strategies for a number of high-growth tech companies including Kayak.com, Trustpilot, and Ocean.io.