Accounts Based Marketing (ABM) is a popular strategy to approach your market. It is not a piece of software. It is not a tool. ABM is a strategy. It's how companies can focus their resources on the target accounts that best fit what you sell.
With ABM, you identify the accounts most relevant to your business and buying committee within an account that can influence the sale.
It's simple in theory, but how do you know you are going in the right direction? Are your target verticals the ones your company should target?
An Agile ABM Framework allows you to test your assumptions before committing too many resources to a specific vertical. You can test many verticals to find the most profitable opportunities for your business before committing to a full ABM model. Then, once you've found success, you can scale your ABM strategy.
This article will look at what an Agile ABM framework can offer your business:
How Agile ABM addresses common issues arising from ABM

Four steps to validate your targeting

Aligning your teams with one strategy
What is ABM?
ABM turns the traditional sales funnel on its head. Traditionally, you'd identify a target persona, but with ABM the focus is on the accounts first.
You can find your most valuable verticals from your CRM data. And once you've created a targeted list of accounts, you can focus your attention on all the stakeholders in an account involved in a deal.
With an ABM strategy, you then personalized your outreach to your target accounts across many channels. A prospect is more likely to respond when seeing the same message in social, ads, and from your sales team.
Today's buyer has changed. One person does not make the buying decision, but it comes down to a committee. By targeting stakeholders across an account, you better align your sales process with the buyers process.
Where ABM falls short
Too often, when starting an ABM a target vertical
is chosen
based on the opinions of a few influential voices within a company
.
Expectations rise at the prospect of new growth, and marketing
is allocated
a decent budget for ABM
.
They then start building targeted lists, often with average quality data, and thus create an average list of target accounts
. The campaign's deliver results that are not beyond the norm.
In hope, marketing may decide to pursue one big and expensive campaign for a final play. But with enthusiasm dwindling among sales, people doubt it's worth. Thus, leaving marketing with three options.
Abandon their efforts, try something else without an assigned budget or keep pursuing their targets
.
The lack of collaboration between sales and marketing
Traditionally
, the sales teams would focus on selling to accounts and the deals within the pipeline
. In contrast, the marketing focus would be on driving leads and people into the funnel.
Rarely did these two approaches align, resulting in sales requesting more leads and marketing seeing hundreds of untouched leads by sales
. As a result, fingers get pointed, accusations
fly
, and the business and culture suffer.
Businesses,
therefore
, need a way to find their right target audience.
The right audience makes campaigns more effective, and helps effective collaboration between sales and marketing
.
How the Agile ABM approach can help your organization
The Agile ABM Framework can help you solve common problems in Account-Based Marketing:
Ensure you target the right companies

Stop wasting time with deals that will never close

Stop wasting money on pointless campaigns. Every marketers nightmare is to waste their energy building a campaign for a specific audience and then seeing no results. Agile ABM, however, helps you spend where it will make an impact.

It can help align your sales and marketing teams with shared goals and purposes.
Your team's collaboration can help you to deliver a consistent message to your targets
. They can work together to identify, engage and convert high-value leads.
And ensure the customer journey ends with the delivery of better win rates and higher revenue
.
Agile Account-Based Marketing allows you to test your assumptions that you know the right accounts for you
.
Then, you can try various verticals and niches until you find the right opportunity and then commit to a full ABM model
. The key is starting with quality data and lists to not focus on the wrong accounts.

The 4 Steps to the Agile ABM framework
To
implement
an Agile ABM Framework that can support your search for the best verticals and accounts,
we suggest
a 4 step process to follow
.
Step 0
It is crucial to begin by aligning both sales and marketing. So, you can see how the process will work with culture and strategy in tandem.
Running a pilot will allow you to see how alignment would work.
Then, with sales acquisitions and marketing's messaging, you can test ideas and see if they have the desired impact before committing to anything
.
You can do this by targeting a specific industry. Or a selection depending on your organization's ICP. Your findings can inform a list of verticals worth pursuing, and
validate
if an industry is right for you.
Campaign performance and see whether it delivered the results expected .


Here's what we did at Ocean.io
We wanted to first
validate
our audience. So we created a few simple campaigns, and tested conversion rates to find the best traction.
1. IT Solutions

2. Cloud Security / Network

3. Artificial Intelligence Solutions

4. E-commerce Solutions

5. Social Media Marketing Providers

6. Lead Gen Providers
Each campaign took into account:
Audience. We built specific LinkedIn audiences to target the segment.

Advertising. We got industry-specific ads in front of the relevant audience.

The Landing Page. We created landing pages with industry-specific messaging to speak directly to the prospect.

Conversions. We measured ad to lead conversion and CPL to define ideal verticals.
The Results:
IT Software and AI Solutions exceeded our targets and delivered excellent CPL.
Therefore
, we increased the resources allocated to best target these verticals.
And passed the targeted accounts to our sales teams for an Account-Based Sales approach
.
We
were disappointed
with a lack of traction in IT Solutions, Lead Gen Providers, and Network Security
.
As a result, we will re-evaluate our messaging and split-test the landing page to determine if these are still worth pursuing
.
Why LinkedIn is instrumental for Agile ABM
To launch the initial campaign, we recommend using LinkedIn. Linkedin offers many advantages to an Agile ABM approach:
It is fast.

It allows you to test ideas.

LinkedIn's reach helps to test across a broader audience.

It can save sales teams time.

Before you proceed, check and double-check

With your pilot campaign in mind, you need to think, has it been a success?
Otherwise, you risk over-committing yourself or targeting the wrong accounts.
Which can leave you with a hole in your budget, overcommitted to extensive campaigns that are not driving the revenue you need and an unenthused sales team
.
By looking at the information surrounding a specific industry, its size, location, technology, you will be able to come to one of two conclusions
. One, you achieved promising results so that you can proceed
happily
. Or two, if you didn't get promising results what is a better vertical to target?
At the core of the Agile ABM approach, the ability to test
quickly
to decide whether a vertical is right for your business
. Let the data determine if there is scope for growth or if you should start over.
Step 1
You can now approach your sales teams to direct them to the desired target verticals and accounts with what you have learned
.
To increase precision in your targeting and measure the scope of possibility, you can learn more about your target accounts
.
The more you can define the company, understand its nature, size, structure, the better the targeting and the likelihood of converting leads into wins
.
As you go further down the pipeline, the goal shouldn't
solely
be that you are driving qualified leads, but are they becoming opportunities or deals in your sales pipeline as well
.
The Account Whisperer
At this point, you will have a clear idea of the accounts you wish to target. Now you can consider how best to engage the accounts.
A significant part of ABM is communicating effectively or speaking the correct language for a business. To know what captures their attention and brings them into your sphere. By doing this, you can ensure the interactions you have, make the most impact.
What makes an account want to engage?
An easy one to do is to use customer quotes and targeted messaging. Testimonials of previous customers or as simple as your language choice can resonate significantly.
If you are looking for something that could become the foundation of a marketing strategy, white papers or industry reports are great content that adds a lot of credibility to your brand. However, they require more time to research and write, so you should consider their feasibility.
Specific language and messaging for your target accounts can help sales. Content will resonate with your target accounts and increases the opportunities. As you grow more mature within a segment, you can continue to create vertical specific content that can speak to your target account's needs. And ensure your teams have the tools to deliver a winning pitch.


Step 2
With sales and marketing operationally aligned, they can move in the same direction to engage with your target accounts.
Why is it important?
Collaboration can bring synchronization to your Agile ABM. It ensures joint priorities, the sharing of information and tasks to flag specific accounts on the CRM or in the pipeline. Plus, the use of feedback to guide future content to ensure more effective communication to accounts.
The matching sales and marketing goals can guide the customer's journey to help you achieve better win rates and higher revenue. And internally, it can enable you to build a better culture where both parties feel ownership and the value of their contributions in the process.
Your sales and marketing in sync can help to extract the most value from prospects and customers. It can allow you to target effectively across the funnel and the complete sales cycle. In addition, marketing can utilize digital advertisements as a quick way to target specific accounts—a more straightforward way to engage than offline engagement, as it can be expensive and slow.
Furthermore, it is the perfect time to evaluate progress thus far. And measure the overall success of your pipeline. How frequently interactions with your target verticals and accounts are converting into leads.
Step 3
Typically, the goal of marketing is to drive leads and sales on winning deals. The focus with the Agile ABM is on aligning metrics. Both teams should aspire to succeed as one, with a focus on how the business performs instead of just their department.
With the same goals and metrics in mind, it is easier to understand and analyze the performance of your accounts
. And if they are the right types of business for you.
Furthermore, a better grasp of your target verticals can allow you to go granular in your search for expansion opportunities within an industry. Key attributes, location, industry needs or technology, helps your understanding of accounts. As well as compare how your competitors match up.
By understanding your best accounts and those most valuable, you can spend your time and resources wisely with marketing campaigns, both analog and full-funnel, that fit their status. To decide what accounts you should prioritize, you can tier your target accounts.


The importance of ranking when establishing your best value customers
Through what you have learnt, your best fit accounts will be apparent.
You can then tier them based on the likelihood of a positive re

turn on investment and the possibility of a long-term business relationship
.
ABM focuses on finding the companies that have the most significant need for what you sell.
It isn't a mass-market approach but instead offers a streamlined search for the key accounts worth more to your company
.
By tiering your accounts, you can justify spending more on the accounts that offer the best return
.
All accounts receive personal care and focus, but tiering allows you to be sensible with resources
.
In addition
, rankings can change. For example, if an account shows positive interest may move up a tier. It's about focusing your spend where it will make the biggest revenue impact.
How Ocean.io can help achieve your marketing goal

Ocean.io can help you understand who your best ABM target segments are.
By analyzing your CRM, Ocean.io can show you a super simple way of finding the accounts that matter to your business growth
.
We create targeted account lists
quickly
, and categorize them in a whole new way.
Thus allowing you to do hyper-specific ABM targeting and create quality targeted lists in minutes
.

The Agile ABM Framework, guiding your future business direction
With an Agile ABM framework, your business can grow its reach and find the accounts that matter
swiftly
.
It offers your business the knowledge of the companies and stakeholders who have the characteristics you seek in a customer
.
When you know the right accounts for your business, you can employ the right resources to engage and build great relationships, emphasizing those you deem the most valuable. This approach will allow you to achieve your business goals and create a framework for continual success. You know who to target, how to identify future opportunities and most importantly, help your teams see the value in working together to deliver excellence.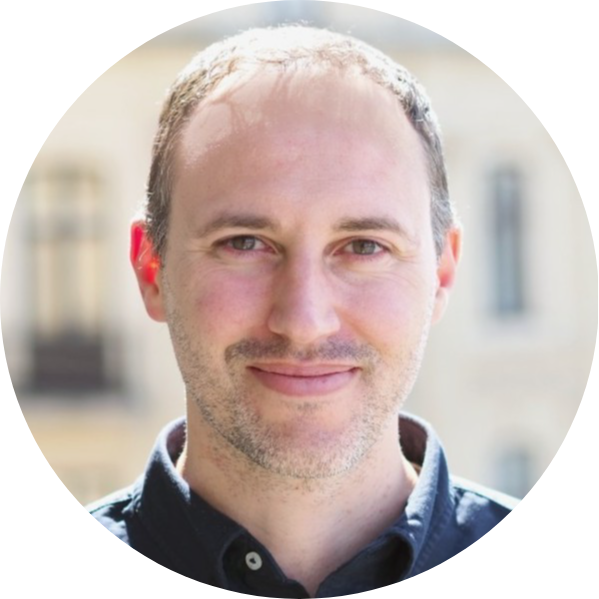 Brandon Till
VP of Marketing @ Ocean.io. Brandon has developed winning go-to-market strategies for a number of high-growth tech companies including Kayak.com, Trustpilot, and Ocean.io.