In a dream world, everyone your business came into contact with would become a customer and buy your products. However, the reality isn't always so kind. For businesses, the search for customers is a constant battle.
Finding the ideal customer and the engagement strategy that lands with the target audience are significant challenges. In addition, there is a pressing need to identify your most valuable customers to justify spending and ensure a return on investment within marketing and sales.


How your targeting of customers can impact your business
Some companies take a horizontal approach, going more broad in their targeting. Businesses extend their parameters, marketing products to a range of demographics in the quest for the jackpot of many customers. However, this strategy can be costly, stretching marketing budgets to the breaking point.
Or businesses can try and embrace a more concise, vertical approach—using data to narrow their focus in targeting potential interest. The companies the data points you towards can be the customers who will bring the most excellent value.
This more refined approach helps to bring the customer who requires your products right to your door. And you can find them more easily by creating an Ideal Customer Profile (ICP). This article, therefore, will explore how businesses can find their ideal customers.
We will investigate:
What is an Ideal Customer Profile?

What data defines them and the qualities that make them such an excellent fit for your business

How to identify and find these customers

And how do data and experience inform this opinion?




What is an ideal customer profile?
The name does give it away.
Whether a B2B or B2C company, the ICP is the customer or company that is the perfect fit for the products you sell and provides the most value in return.
What are the benefits of identifying your ideal customer profile?
The primary benefit is, of course, they will buy your products and services. The ideal customers help to increase business value and revenue streams. A long-term relationship with a perfect customer can provide reliable revenue. And the trust and good connection on which this relationship exists will help you sell new products as well.
With a clear understanding of your ICP, you can make marketing more targeted and more cost-effective. You can concentrate your resources and efforts on clients that are more inclined to buy from you.
This good relationship between business and the ideal customer can also have more comprehensive benefits. It may make them happy to refer you to other companies. Pleased with your service, their positive words can increase interest from potential customers in need of something similar.
Furthermore, their experience working alongside you can provide valuable insight to learn about the company's processes. Sometimes, an outside perspective can help spot things that may go amiss from your thinking and help your business grow.
So, it is in the interest of businesses to consider what makes up an ideal customer.

But how can I work that out?
What data defines your ideal customer and makes them such an excellent fit for your business?
When thinking about the attributes of an ideal customer, it is essential to focus on their characteristics that interlink with what you do or sell. Or even, what market segment does your business sell to most?
So you have a better idea regarding the type of customer you should pursue, organizing your thinking around qualities such as these can help:
The industry

Revenue

Budget

Geography

The number of employees

The technology it uses
And perhaps, the most important thing to consider is which business will get the most out of the relationship.
The relationship between business and customer is mutually beneficial. You wish to make sales, and companies require products to satisfy their needs. To help them make money, reduce expenses and increase efficiency. The market is out there for the services you sell; it is just about identifying the relevant interest.
Segmenting B2B audiences
A further way to consider your search for the ideal customer profile is to define your ICP by the following categories, which include:
Geographic
Your search for the ideal customer includes where your customers reside. And if they are all based within a specific region. The thinking is that businesses within similar geographic areas will act in similar ways, which is not always the case.
Behavioural
Where you group customers according to their buying behaviour or patterns, factors such as buying frequency, the types of products purchased and loyalty also contribute. These companies' behaviour links to their needs, which can change depending on circumstances. As a result, these B2B customers don't always act in the same way.
Firmographic
This data outlines the shared behaviour and attributes of companies. Whether that be size, location, revenue or customer type, large spending customers tend to behave differently compared to smaller customers.
Needs
What does the customer need? And what does the segment they belong to value the most? With an understanding of their critical needs, you can target them with what it is they require. To maintain customer satisfaction and retain business.


How to find your ideal customer profile
To begin your search, you should first picture your current, best customer. What characteristics define them, and what factors make them such excellent customers. Is it because of their:
Size

What they buy. What drives their need, and what volume do they purchase.

Do they give referrals of your company to others, spreading the word and creating new customer opportunities
This profile should be the standard.
And with it in mind, you can now examine your customer pool. You have the characteristics of a great customer, so now you expand your search across your existing customer relationships.
By analyzing CRM data and updating ICPs, you can detect trends in customer size, relevant industry, and technology to build up a potential customer profile. Through this, it will help to identify new valuable customers who you may not have considered before.


How does data inform this ideal customer profile?
All the data you amass makes the search for your ideal customer easier. In addition, it helps businesses to go granular in their search, to find their ICP with the exact specifics you desire.
Data provides crucial demographic information regarding your B2B market. And helps you be aware of the needs of the target market or customer. It allows you to define your customer's situation better, exploring their needs and their pain points. And most importantly, highlighting how you and your solutions could resolve these problems.
It can make you aware of:
The problems potential customers are facing

Which of your solutions can help solve the issue above

And if you were to establish a business relationship, is there scope for a long-term partnership? Is it a quick fix they are after, or would their demand work with your business model?

Essentially, it is crucial to know if this is a viable relationship. Would the customer buy enough of your products to help achieve desired margins? It has to be in both of your interests.
Your potential ideal customer may not have every desired characteristic, but at the end of the day, it is up to you to establish the most critical factors in an ICP.


How Ocean.io can help you on your journey
All of this is excellent knowledge, but you may be wondering how you can find new business.
Ocean.io connects to your CRM to analyze your data and help identify your ideal customer.
Furthermore, we can expand your market by finding similarities within customer segments that build bridges to your new customers.
To search in the big, wide world
To find new customers, Ocean.io can help expand your reach. With the knowledge of an ideal customer's characteristics, you can source an audience by creating a list of other potential companies with similar traits. Then, by identifying lookalike audiences, you can analyze these prospective customers, refining your search based on your desired characteristics. And detect the prospects with the most similarities to your perfect customer.
So, you now have all the information you need on your potential ideal customers. With this new group of customers, alongside the analysis of the audience, you can begin to uncover new and exciting opportunities. In addition, you know where to focus your resources to ensure a return on marketing investment and create new sales.
With Ocean.io, data is the critical component in powering your sales and marketing teams and bringing you closer to unlocking your true revenue potential.


Why finding your ICP is so essential for businesses
It's a competitive world out there. And in such an environment, businesses must pursue new leads and potential customers. You cannot sit still and expect to be inundated with potential customers every day. So, being proactive is vital.
And identifying your ICP is a crucial first step your business can take. By learning what constitutes your ICP can help you in several ways, such as:
With an ICP established, you can use this knowledge of its characteristics to find new customers. The identifying of similar traits and issues, among others. From which you can communicate how your products can satisfy their needs.

The knowledge of your ICP helps your business to be more realistic. You know what makes up your ideal customer and can rely on these companies for their business. Thus, safeguarding your business, reducing the expenditure otherwise spent wooing customers who would not be interested.

Furthermore, with an ICP identified, knowing how best to coordinate your marketing to appeal to this segment. What message works for them and gets their hands in their pockets! To create tailored branding to engage and buy your products.
With the data in hand regarding your ICP, you hold the key to your company's future business relationships and, ultimately, success.


At Ocean.io we use unique B2B data to deliver fresh, relevant insights from your CRM – identifying the best opportunities and unlocking your maximum revenue potential. In short, we can help you cut to the chase.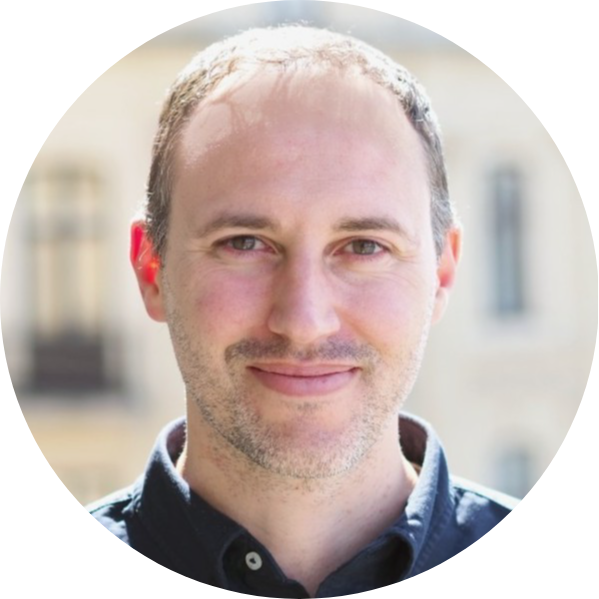 Brandon Till
VP of Marketing @ Ocean.io. Brandon has developed winning go-to-market strategies for a number of high-growth tech companies including Kayak.com, Trustpilot, and Ocean.io.