Businesses all compete for the attention of customers. And are all asking the same question: How can I find potential customers who can't say no to what I say or sell?
One strategy that has been proven to maximize their marketing return is Account-Based Marketing. Accounts Based Marketing (ABM) helps businesses to engage with the best fit and highest value accounts faster.
Rather than casting a broad net or wasting time selling to unqualified leads, ABM allows marketers and companies to connect with the accounts within the most relevant market segments that offer great value, resulting in qualified leads and more conversions.
So, this article will explore the significance of ABM. And how you can target the optimum accounts leading to growth within your desired market. We will investigate:
What is ABM, its importance and benefits

How you can get started on an accounts based strategy

How to tier your target accounts

The different channels you can use to engage within an ABM strategy

Why your sales and marketing teams are essential to the success of your ABM.

How to pilot your ABM program and the find the best way to engage with your audiences
Account-Based Marketing: Target your best accounts
ABM strategies set out to enhance your B2B marketing. Its focus is on identifying your high-value accounts and crafting a personalized engagement strategy.
By prioritizing the companies that are a good fit for your business products, you can tailor your message to speak to the specific needs of an account, increasing the likelihood of them engaging and continuing their journey through the sales funnel.
Why it's vital for businesses
Whereas previously, businesses would adopt a blanket approach to finding new customers. ABM helps you to save energy and time.
It can help you to become more focused and thoughtful. In addition, it will lead to increased collaboration between your marketing and sales teams to build successful relationships with B2B customers with the highest opportunity.
ABM gives you the knowledge and power to seek out your business winners.
What are the advantages of implementing an ABM strategy?
1. Better cater to your customer's needs
With ABM, you can seize the attention of your B2B customers. By utilizing your audience's data, you can personalize interactions and content during the campaign to speak to their challenges and specific attributes.
Your approach can help show how you offer the perfect solution to your high-value accounts. This specialized treatment, as a consequence, can create a better customer experience. As a result, they feel desired and prioritized, meaning they are more likely to engage.
2. Streamline your pursuit for new customers
The data-driven, optimized process leads you directly to the accounts and individuals most likely to result in sales. And with less time spent hunting around for leads, you can spend more time on the critical stages, converting and retaining accounts.
Moreover, the focussed targeting of prospects creates shorter sales cycles. In many cases, significant purchases involve numerous stakeholders, slowing down the sales process. But with ABM, you can learn the structure of your target account and identify the critical decision-makers, which can help you engage with the right individuals to nail the sale.
3. Clearer Insight
A smaller number of target accounts makes it easier to measure your insights and see whether you are moving in the right direction. You can learn whether the accounts you focussed on were a good match. And analyze the effectiveness of your communication to improve your marketing processes via metrics.
4. Long-term brand advocates
Through research and the time spent understanding your target accounts needs will not only ensure a positive ROI but increase brand loyalty.
Your B2B customers, having enjoyed a personalized buyer's journey, tailored communications and treated as an individual market, will look to continue their partnership, improving your bottom line and reputation.
These accounts could potentially become your most valuable marketers via referrals or testimonials and bringing you increased business in the future
How to get started with ABM
To find high-value accounts, research matters. First, you need to learn what defines your best fit accounts:
Does it match your ICP? What is essential to these accounts and the market segment?

Does geography impact them?

What are their pain points and customer journey?

Their market influence and strategic importance

Which of your solutions can answer their problems? Is it a quick win, or is there scope for a high yield?

Furthermore, you need to delve into the nature and organization of your target account. How are decisions made, and who are the critical internal figures.
Learning about the nature of your high-value target accounts and the market can guide your approach. In addition, it can provide you with the information to enhance your marketing strategy and outline how and who you should seek to engage.
Through this, you can build a customized marketing campaign that understands the nature and people of the organization. Thus, crafting assets with unique content and messaging to speak to your target accounts and market.
By detailing the challenges of your target accounts with language that connects and highlighting your role in finding a solution can help to engage and achieve your goal.
How to prioritize your target accounts
Business resources are finite. It is not possible to target everyone in a campaign, so you must prioritize your audience. ABM helps your understanding of your target B2B audiences. And by tiering your accounts, you can target those with strategic importance within a market and bring the most value.
What do I need to consider?
You need to ask yourself what accounts are most relevant to you. By better understanding your customer base and analyzing the data surrounding them, such as:
How much do they spend

Their needs and attributes

How long has the business relationship existed, long-term or short-term

And their importance within a market
By understanding your accounts needs and their standing within the marketplace, you can then tier them. For example, it can indicate which accounts you should prioritize as they are most likely to convert, make purchases and win you revenue. And with that in mind, you can decide the resources and engagement strategy to best connect with these. Again, to help you be wise in your targeting.
In addition, with the insight acquired, you can then apply it to your marketing strategy so the content and messaging better resonate.
How to pilot your ABM
After establishing your parameters and tiering your target accounts, you know who to target and how.
So, now is the time to engage. Informed of the needs and nature of the target account, you can run a centralized marketing strategy with coordination across the channels that are most likely to appeal. Your communication channels and teams align to target the right accounts and individuals within the organization for maximum impact.
Your ABM helps you target the best fit accounts with the solutions and message that will resonate with their needs. Thus, enabling you to turn them into customers.
How can I engage with my target accounts?
In an evolving technological landscape, improving technologies and channels allow businesses to communicate with potential customers on a new level.
The optimum channel will help your target customer access your message successfully. And understanding how your audience likes to receive information can impact your future business relationship, building interest and engagement.
The different channels you can use to develop your ABM strategy include:
Events. Invitations for a face-to-face meeting with key prospects. It could be in the form of dinner, the giving of gifts or personalized follow-ups.

Webinars. Creating unique content with your target audience in mind.

Direct mail. Your personalized content and messaging goes straight to the person you wish to connect with.

Web personalization. When visitors reach your website, personalization technology can help to create an account-specific experience. So, based on their existing data, your audience can find the relevant information to them, far superior to a generic website experience.

Automated email campaigns. These are useful as they get your message across to a broader audience.

Paid advertising. You can target audiences with IP targeting or retargeting and focus on getting your business in front of target accounts through social media.




How crucial are your sales and marketing teams to win more revenue?
Collaboration is vital for the success of any organization. And bringing together your sales and marketing teams will help target the right accounts. You can then employ ABM to locate, engage and close deals with high-value targets who matter most to your prosperity.


Why do the pair need to come together?
A disjointed strategy benefits no one and is a waste of resources. By working together, your sales and marketing can bring a consistency of message to attract, inform and retain high-value customers.


So, how can I bring sales and marketing together?
To help bring the two together, you should aim to establish:
One journey for all. No longer separate customer experiences, instead ensure they move through the funnel the same way. The clarity created allows you to track results far easier.

Agreement on who is the

ideal customer

. By understanding who you wish to do business with, everyone knows who to target and keeps messaging consistent. Thus, they can focus on onboarding and acquiring the accounts with the most promise.

Track and value the same data. KPIs can unite your teams, increase collaboration to achieve your goals, uncover new insights, detect issues and resolve them.
Your sales and marketing in sync can help to extract the most value from prospects and customers. Matching goals and a strategic handbook to guide the customer's journey can help you achieve better win rates, retain customers, and higher revenue.
How can Ocean.io help your business succeed with ABM?
With the right foundations, you can set your ABM strategy up for success. Ocean.io can help find the B2B companies that are an excellent fit for you. The analysis is vital, and with Ocean.io state-of-the-art AI technology, you can easily find your ideal market segments to target with ABM.
As a result, you are no longer waiting for leads. Instead, you can engage with a cultivated list of target accounts, tiered based on the criteria you establish, who may become future customers and advocates of your brand.
Find the right accounts for the benefit of your company
ABM doesn't have to be overly complicated. On the contrary, it can bring much success and clarity to your targeting of prospective B2B customers. And in a competitive market, the edge over your fellow businesses is crucial.
Utilizing ABM can give your business more purpose in its approach and engagement, identifying high-value accounts more efficiently and, consequently, enhancing your revenue growth and positive brand recognition.
To win your target market through ABM, you should:
Learn about your

target market

, what attributes define them and the needs of your B2B customer—aligning it with what solutions you can offer in return.

Tiering your target accounts so you can deliver the optimum campaign to those you consider high value. And manage your resources best.

Know how to engage with your high-value target account, what is the optimum channel that will result in positive engagement and further movement through the sales funnel

Unite your sales and marketing team with a shared purpose and work strategically to achieve your goals.

Execute and lift off! You engage with your target accounts.

In doing so, you enhance your understanding of what works and doesn't with your ABM strategy. Data in hand, you can refine performance and ensure a successful ROI.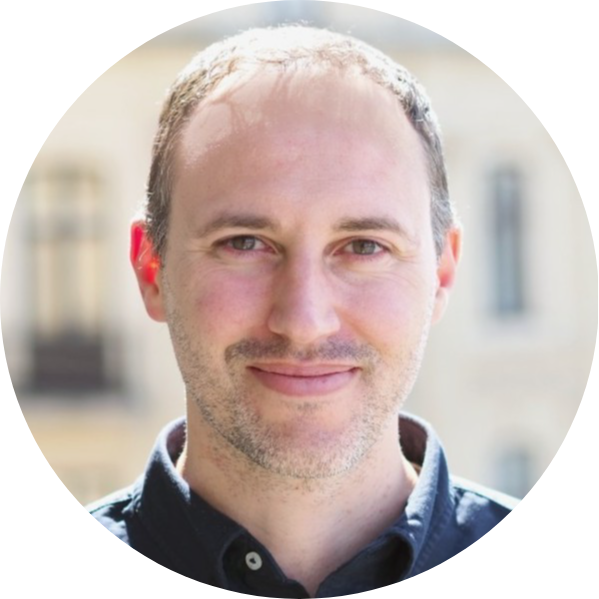 Brandon Till
VP of Marketing @ Ocean.io. Brandon has developed winning go-to-market strategies for a number of high-growth tech companies including Kayak.com, Trustpilot, and Ocean.io.