Ocean is proud to announce that we've raised €2M investment from Lottrup & Co and existing investors. It's an honor to have Henrik Lottrup and his team on board, both as investors and advisors as we continue to scale and grow Ocean.

"When I first came across Ocean I was surprised they were still operating in stealth mode. But after digging into the depth of Ocean's solution, I understood the need to fully develop the AI platform to unlock account data for sales and marketing."
Henrik Lottrup
At Ocean, every day we push to help our customers better understand, access, and analyze data that drives business forward. This investment unlocks new abilities in Ocean for us to do the same.
We are a team of 40+ super-passionate individuals who have been building and growing Ocean as a business, product, and brand. This investment allows Ocean to further expand as a business and as a team - starting with the commercial leadership.
Expanding our horizons and growing our team
We are equally excited to announce that Jesper Lindhardt is joining Ocean as the President & COO. Jesper is a serial scale-up SaaS leader known for transforming Danish SaaS startups into globally recognized brands.
Jesper was an early investor in Ocean, understanding first hand the frustrations and inefficiencies caused by poor B2B data, CRM management, and imprecise targeting.
"I saw the potential in Ocean from day one as I would have loved to have such a solution in my previous companies, and now that the AI and tech foundation is in place I'm looking forward to being part of the team in the exciting growth journey ahead."
Jesper Lindhardt

Together we continue to work towards our vision and mission building an AI-driven growth intelligence platform. And we are looking to scale-up our world-class team of engineers, designers, marketers, and salespeople.
We built Ocean to make customer data meaningful - a competitive advantage - for B2B sales and marketing teams tired of wasting time, money, and effort on the wrong deals. So we provide a global database of companies combined with AI to easily find new customers, fix bad data, and automate repetitive sales tasks.
We're Hiring!
We're looking for unique, driven, and passionate team members to join us. If you are excited about what Ocean is building and you want to embark on our mission to make data meaningful for sales and marketing, please get in touch: jobs@ocean.io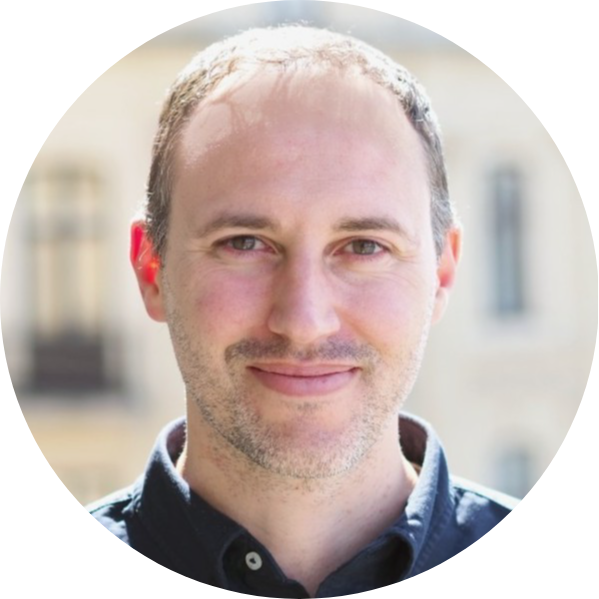 Brandon Till
VP of Marketing @ Ocean.io. Brandon has developed winning go-to-market strategies for a number of high-growth tech companies including Kayak.com, Trustpilot, and Ocean.io.