When it comes to building a super-efficient, productive sales team, there are some key steps to take, from the tried and tested to the cutting edge.
Every sales leader wants to get the most from their team. Maximum efficiency, super-productive reps, pinpoint accuracy when prospecting…but getting more from your team isn't always about ramping up the financial incentives or piling on the pressure. Here are eight steps to get your team moving in the right direction.

1. Help your team identify the right companies
No one wants to waste time and resources on deals that will never close. You need to understand exactly who your ideal customer is: their business type, company size, revenue, the right contacts within each company…the list is long. But the more precise you can be in who to target, the more finely tuned your team's sales pitch will be. Researching and finding prospects can be a painstaking chore, so arming your team with the right tools and data they need to find the right prospects is a big win for sales productivity. This brings us to step 2.


2. Set up automations

Utilize your Operations team and the tools you already have to take the grunt work out of sales. Automated email sequences for lead generation, lead scoring, and notifications of when a prospect is on your website can be powerful weapons for your sales team. Not only that, automating processes can save huge amounts of time and energy for your team.

Only one-third of a sales rep's day is spent actually selling**, which leaves two-thirds consumed by other tasks. Imagine what they could achieve with all that extra productive selling time.
3. Stand out on social
Be present on LinkedIn and other platforms where your customers are spending their time. You can make the sales team's life easier by highlighting key marketing content for them to share. Create a 'wish list' of companies for the team to follow, make sure you get notifications when prospects connect on LinkedIn and give your team time to post regularly. Social selling carries huge growth potential and has been proven to increase company revenue by 16%***. So make it a part of your strategy.
4. Supercharge your CRM

It's not a secret that most sales reps dislike the CRM. To them it's a tiresome tool that they need to put data into, micromanaging their routine. You can turn this perception around by making your CRM a system that actually works for your team. Create targeted lists of forgotten but promising opportunities. This enriches your records with quality data and removes any unnecessary data entry from a rep's day-to-day tasks.


5. When it comes to training, keep going

Almost every company has a training program designed for new team members – the induction process is usually thorough and initial learning follows a steep trajectory. However, up to 87% of training content is forgotten within weeks*, and have you thought about your experienced, established reps? The sales world is constantly evolving and so are customer needs, so ongoing, regular training is crucial to get the most from your sales team.
6. Set clear goals and KPIs

It sounds obvious, but setting clear goals and KPIs for your sales team is an essential element of success. KPIs allow you to track and evaluate progress, ensuring that you can help your team members in the area they need the most help. Remember to stick to the basic ground rules when using KPIs: Never use more than 10, refer to them regularly with your team and clearly define what results you expect from the start.


7. Engage your team with the company vision

High performance requires individuals to feel part of the 'whole'. When employees feel that they contribute to a common goal and vision, productivity soars and so does revenue! Consider how your organization is set up and what you can do to maximize the notion of togetherness; is communication between leadership and your sales reps regular and of high quality? Is there transparency around important milestones, plans, and challenges, for example? There are myriad ways to help out as a sales leader. You may be able to facilitate a mentoring scheme, regular 'cross-team' 1:1's, and even all-hands strategy sessions, for example.

Quality time between company leaders and the rest of the team for sharing expertise, experience, and important on-the-ground knowledge, is a powerful tool in bridging that 'C-Suite' gap, and for transforming employees' motivation.


8. Establish your hiring plan and stick to it

It's surprising how many organizations hire the wrong people for their needs and objectives. Test what's out there to ensure that you're using the best tools to find the right sales professionals: those with that elusive blend of optimism, competitiveness, creativity, and a real hunger for achievement. Use your own network, the best agencies, and networking events. Use traditional approaches such as job boards. But most of all, harness the reach and power of LinkedIn, and social media shares.
At Ocean.io we use unique B2B data to deliver fresh, relevant insights from your CRM – identifying the best opportunities and unlocking your maximum revenue potential. In short, we can help you cut to the chase.





*Seismic blog – 5 strategies to drive sales activity




**Seismic blog – 5 strategies to drive sales activity




***superoffice.com Social selling. A sales reps guide to social media success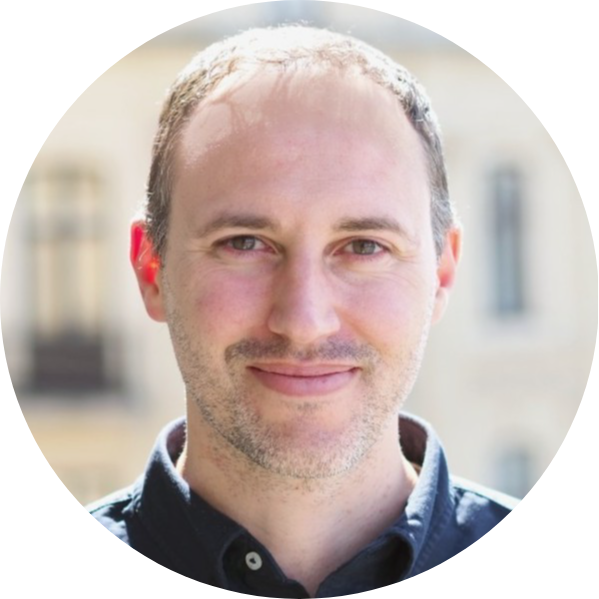 Brandon Till
VP of Marketing @ Ocean.io. Brandon has developed winning go-to-market strategies for a number of high-growth tech companies including Kayak.com, Trustpilot, and Ocean.io.