When people think of Account-Based-Marketing (ABM), they typically think of customer acquisition. But that sells ABM short. ABM is actually a revenue strategy. It's designed not only to attract new accounts, but to speed up existing deals and drive upsells too.
To get all the benefits of an Account-Based Strategy, you need to segment your target accounts in three distinct phases: Acquisition, Acceleration, and Expansion. Once you identify which accounts belong in each stage, you can have both marketing and sales engage each group and win more deals.
In this article, we will show you how you can use Ocean.io to plan a full-funnel ABM strategy.
Ideal Customer Profile: Who should you target?
Acquisition Strategy: What new accounts to target?
Acceleration Strategy: What accounts to nurture?
Expansion Strategy: What accounts to cross-sell or upsell?
Let's dive in.
IDEAL CUSTOMER PROFILE:


How to find your ICP?
Before you can get started with an ABM strategy (or any lead gen strategy) it's important to understand your Ideal Customer Profile. What are the characteristics of the companies that are your best customers? By understanding what companies to target, you can create a tailored marketing strategy to reach them.

There are many ways to find your Ideal Customer Profile. Some companies use surveys or focus groups, while others analyze CRM records and past customers' behavior.
If you are an Ocean.io user, you can sync your Salesforce, Hubspot or Pipedrive CRM with Ocean.io's smart data and let our AI do all the heavy lifting.

Step 1: Map your CRM fields to Ocean.io




Step 2: Let Ocean.io AI analyze your pipeline to find ideal segments



Step 3: Review the segments and sub-segments to find your best revenue opportunities


Our analysis comes from your CRM records mapped against our global database of companies. So even if your CRM data is in bad shape, you can trust the results which come from an analysis of high quality data.

By organizing your CRM data against market data, you can explore various Ideal Customer Profiles and find the best revenue opportunities for your company. Our Segmentation AI takes what otherwise involves months of cleanup, enrichment and analysis, and delivers a data based segmentation in minutes.
ACQUISITION STRATEGY:


What new accounts should you target??
Taking your acquisition strategy from good to great is a matter of bringing better accounts into your pipeline. After defining or validating your ICP with Ocean.io, our platform can find all the matching accounts within your target market in a few clicks.

For each target segment, select "Available accounts." This will create a list of companies that match your ICP but are not yet in your CRM.

In the example segment below, there are 1,426 ideal accounts to target that match the "Software / IT / Internet Service" segment.




You can further filter and segment this list by company region, size, or technographics to create even more refined targeted account lists. Sales can then reach out to accounts on this list while marketing targets them with top-of-funnel content.
ACCELERATION STRATEGY:


What accounts should you nurture?
As you target specific companies for new business, you can also speed up the qualified deals in your pipeline.

Ocean.io offers a simple way to do this. Select the "Assigned Opportunities" and identify which accounts are currently in pipeline that match your market segment.

In the example below, this includes 24 companies:




Once you know what are the right accounts with an opportunity in your CRM, you can accelerate those bad boys.

This is an ideal chance to better align marketing and sales. Marketing can start to create highly-relevant, industry specific middle-of-funnel content to speed up deals.
Effective mid-funnel ads will drive brand awareness and increase credibility. Ads with reviews, testimonials, or case studies that show benefits are ideal for middle of funnel.
EXPANSION STRATEGY:


What accounts to upsell or cross-sell?
Winning a new customer isn't the end of your ABM program, it signals time to start a new phase of retention, expansion, and advocacy.

In the Ocean.io segmentation, you can see which accounts are your customers in a given vertical. This is an ideal list for creating relevant content for your expansion strategy. The list of logos and potential case study clients are vital for sales to prove credibility within the target vertical.

Additional dashboards in Ocean.io can shows Customer Success which accounts are underpaying vs. their peers to find ideal upsell opportunities.
CONCLUSION
When it comes to account-based marketing (ABM), customer acquisition is only part of the equation. ABM can be a powerful revenue strategy to not only attract new accounts, but to accelerate existing deals and drive upsells as well.

The goal of both Ocean.io and ABM is to drive more revenue for your company and help you approach your market to win and keep more deals.

Ocean.io's CRM integration and Segmentation can help you better understand the accounts in your pipeline and in your market. You'll be able to find your ideal customer segments and build targeted lists for acquisition, acceleration, and expansion.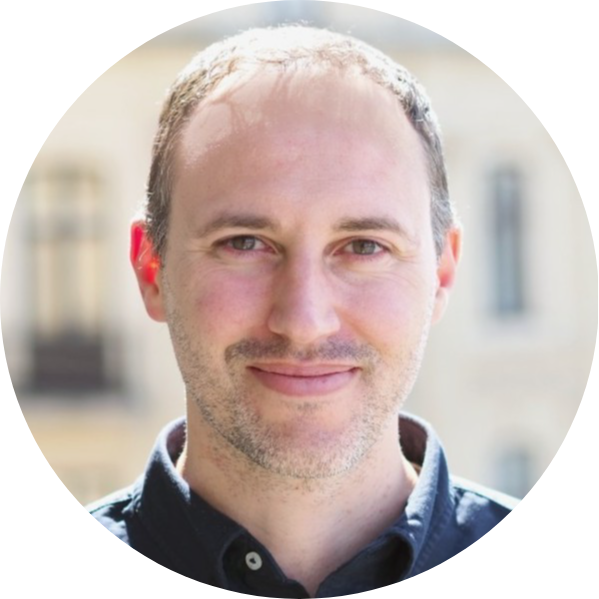 Brandon Till
VP of Marketing @ Ocean.io. Brandon has developed winning go-to-market strategies for a number of high-growth tech companies including Kayak.com, Trustpilot, and Ocean.io.