Plato suggested that humans are imprisoned in false reality; of course, salespeople and marketers are no exception. In the allegory of Plato's Cave, there are prisoners in a cave. Behind them lies a fire — the main source of light in the dark space. In front of the fire (but behind the prisoners) are certain people with puppets or other objects. These puppeteers use the puppets/objects to cast shadows on a wall in front of the prisoners, who can see the shadows but not the puppeteers. Resultantly, the prisoners perceive reality based on the shadows; they have no idea what the real objects in the puppeteers' hands look like, and this is in addition to their unawareness of the reality outside the cave.

Illustration of Plato's Cave (Image: 4edges, CC BY-SA 4.0)
This platonic allegory can be adapted for the B2B world. Data that drives B2B marketing and sales is normally a bad representation of business reality. CRM databases, in particular, are notorious for being full of manually maintained account records (i.e. data about leads, prospects, and customers) that are subject to human error: outdated contact details, duplicate account records, and subjective industry classification (of accounts) are just three examples. Such bad data is not only a shadow, but also a misshapen one that is on the verge of losing its connection to the original thing it signifies.
It is human nature to be imperfect. How can we make CRM data more representative of business reality without fundamental alteration of human nature? The answer is to introduce smart automation into CRM data management to minimize human error and maximize data accuracy — which results in actually useful information for identifying the best-fit accounts of a B2B company, and then finding more revenue sources like those profitable customers.
This potential for profit is revenue intelligence.
In a Seashell 🐚
Revenue is money that a company receives while in business, typically from selling products and/or services. Intelligence is the capacity for learning and understanding things, plus reasoning about them; alternatively, it refers to the related information and/or knowledge. Together, they logically form this definition: "Revenue intelligence is the capacity for learning and understanding the revenue of some company, plus reasoning about that revenue; alternatively, it refers to the related information and/or knowledge."
With Ocean.io, B2B companies can boost revenue intelligence in three major steps:
CORRECT your CRM data via smart search and segmentation;
COMPREHEND your newly accurate CRM data for insightful revenue performance via artificial intelligence; and
COVER your Total Addressable Market (TAM) by capturing lookalikes of your best customers — according to the revenue insight — via automated Web crawling that contextually processes what companies write about themselves on the Internet.
In this way, your B2B marketing and sales teams will have the means for winning relevant and lucrative deals. The reliable data on B2B prospects, those prospects' proximity to your Ideal Customer Profile (ICP), and mechanical objectivity of advanced automation help your teams to be better at doing targeted outreach that addresses pain points to hit the jackpot — hence optimizing the company's profit margins.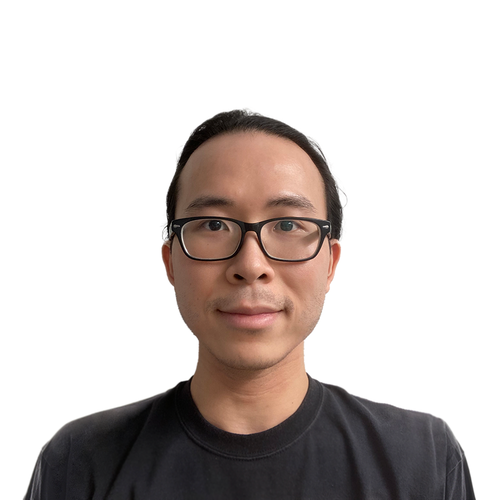 Aloysius Boh
Having his feet on the ground, Aloysius loves diving into the sea of information — past schools of fishy facts — to get to the bottom of things, and unearth pearls of wisdom.